Read Time:
2 Minute, 48 Second
PokerGO events, the world's largest poker entertainment and television network, has agreed to host StormX's first invite-only poker tournament.
The event, which will be placed on March 3 and aired live on YouTube, StormX's official website, and a variety of social media channels, will feature several characters from the professional poker scene, NBA stars, and cryptocurrency pioneers.
About PokerGo
PokerGO, located in Las Vegas, Nevada, is an over-the-top multimedia platform. It started in 2017 as a subscription-based streaming service with a focus on live content and a library of original shows and prior event replays.
Poker tournaments including the World Series of Poker, Super High Roller Bowl, and World Poker Tour, as well as cash game shows like Poker After Dark and High Stakes Poker, are all available on PokerGO and super itc site.
PokerGO's content library now includes over 2,400 films totaling over 3,800 continuous hours as of February 2021.
The Contents
PokerGO provides a large library of original programming and events, as well as tournament replays and cash games. Episodes, live streams, and recap videos are mixed in, and live-streamed events become on-demand recordings thereafter.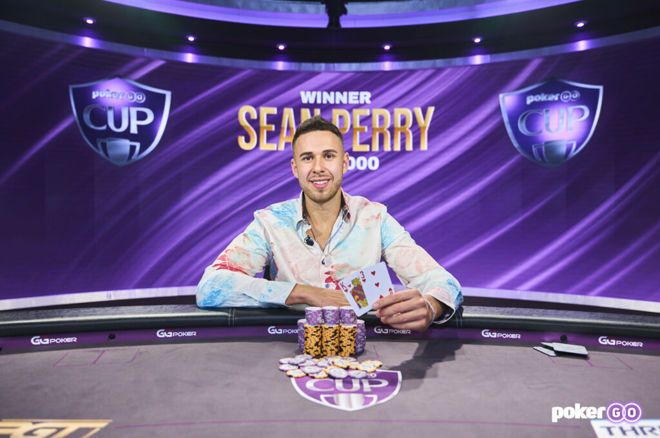 High Stakes Poker
Poker After Dark
World Series of Poker
Super High Roller Bowl
U.S. Poker Open
Poker Masters
PokerGo Events Will Host More Than 80 Participants
The invitation-only poker event will feature 81 players, including poker pros Maria Ho and Nick Shulman, Victoria's Secret model Amber Arbucci, experienced Nascar driver Landon Cassill, Litecoin developer Charlie Lee, Youtuber DJ Crypto, and NBA star Michael Carter-Williams.
The buy-in for the tournament is $5,000, with a $5,000 one-time re-buy available for those who wish to return to the tables. During the event, which will be conducted at the famous PokerGo Studio at the Aria Resort & Casino in Las Vegas, the participants will compete for a minimum prize pool of $405,000.
A portion of the revenues will be donated to several Miami-based charities to improve financial and crypto literacy in the area.
StormX offers cryptocurrency payback through a specialized app and Chrome extension. According to their newly inked deal, the company also wants to develop a physical debit card alternative, as well as many additional poker tournaments in the next years, with the same PokerGO partner.
StormX Will Do Branding Work Across PokerGO's Event Portfolio
StormX co-founder and CEO Simon Yu stated his company's delight at the prospect of hosting the first of many upcoming events that will bring together a diverse group of professional poker players, investors, entrepreneurs, and celebrities.
The startup will become PokerGO's exclusive cryptocurrency partner, receiving a slew of marketing and commercial involvement opportunities throughout the poker giant's global event and show portfolio.
StormX has surpassed four million downloads among Android and iOS users, paying out more than $5.5 million in cryptocurrency, and has solid ambitions to see bitcoin become a widely acknowledged and embraced cryptocurrency on a global scale.
In recent years, crypto's penetration in the online gambling market has become clear. StormX's partnership with the world's most successful provider of poker content is part of the company's strategy to grow and reach new heights. In the end, that is some of the PokerGO events to host.  / Dy
Read More: Buffalo Blitz Megaways Slot Review: RTP: 96.29%, High Volatility